Popis nemovitosti
To own a beautiful hotel in Šumava, which stands just across the border with Germany.
Perfectly and safely invest your finances while hotel to enjoy recreation for your family or employees.
If necessary, the original owner, providing management and operation of the hotel.
The hotel is located in a beautiful mountain countryside, near a series of slopes on both the Czech and the German side.
In the vicinity of 20 km are 3 water parks, golf courses and many other attractions that are mainly in Germany.
Great bike paths, wonderful excursions into the mountains and lakes attract visitors to the hotel about 10 months a year.
Increase the turnover of the hotel can experience the other two apartments are in the attic of the hotel.
It is also possible to buy at a bargain price / 1,5 mio CZK / another smaller building, which is next to the hotel.
Part of the selling price is also all facilities that has a value of several million CZK.
Can be used in agreement with the original owner and grants for future additional enhancements included.
The hotel is located in Sumava in the river valley cutting (Grosser Regen), so-called. Železnorudska valley closed between Zwercheck (Zwercheck) Špičákem (Spitzberg) and armor (Panzer) from the north, while Arber (Grosser Arber) from the south.
Hotel facilities:
hotel ideal accommodation in Sumava for families with children, large groups, companies and schools. Hotel capacity is approx 60persons. There is a 17x double, triple and 4x 4x quad room. The hotel consists of basements, where the public toilets. ground floor, first floor and 2.obytné the room and attic.
!!! New Finnish sauna in the basement and the total renovation of 14 rooms on the 2nd floor (plaster, furniture, carpets). On the third floor in 4 apartments were newly renovated bathrooms.
---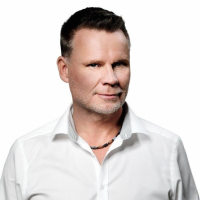 +420 608 140 100
Do telefonu uveďte KÓD nemovitosti
ČESKÉREALITY 01484
Nemovitost nabízí
RK Stejskal.cz s.r.o.
Pražská tř. 1247/24
České Budějovice
37004